Joining a Board? Do Your Homework or Risk Paying the Price
FEBRUARY 1, 2022
When the Florida Surfside condominiums collapsed, people started scrambling. Families searched for loved ones, insurance companies started paying the maximum limits available, HOA board members pointed fingers at inspectors, and the inspector disappeared. Experts are still evaluating what caused the collapse that killed 98 people, and the trial is to begin in March 2023.
As the uncertainty swirls around this event, one thing is very clear: HOA members should be concerned. Recently, a jury in Florida awarded homeowners a $34.8 million verdict against their HOA for improperly collecting fees. If the Surfside HOA board does not have an adequate liability policy in place, the board members might be held personally liable. They could be forced to pay an attorney out of pocket for any legal proceedings related to their potential responsibility or involvement in the disaster.
Prior to joining a board, consider the legal and fiduciary responsibilities, as well as liability and financial implications to your personal assets. Nonprofits can be sued by a host of complainants, including management, current and former staff, third-party vendors, beneficiaries, donors, and other board members. Without adequate directors and officers (D&O) insurance, the nonprofit's assets and the personal assets of the directors and officers are potentially at risk.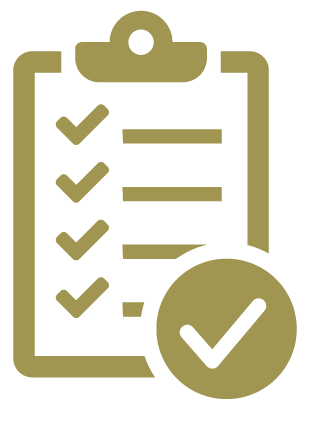 Review USI Insurance Services' Directors and Officers Checklist, which contains critical advice and considerations for individuals considering joining or currently serving on a nonprofit board.
What Are the Critical Areas of Risk/Likely Claims That Will Be Made?
Claims can come from many directions and can have monetary and nonmonetary demands. Some typical allegations include breaches of governing documents, improper enforcement of rules, the improper use of association funds, challenges by unit owners to an assessment, alleged conflicts of interest, failure to maintain the common areas, failure to maintain proper insurance, breach of contract and privacy violations. Claims can also be made for alleged discrimination, harassment, libel and slander.
Who Needs Directors and Officers Liability Insurance?
Lawsuits targeting directors and officers are becoming more common, so any business, public or private, with a board of directors may benefit from having D&O insurance. To attract and retain qualified executives and board members, a company needs to have a D&O insurance policy in place. An estimated 70% or more of all directors and officers have asked about the amount of their organization's D&O coverage, according to Travelers. Having a solid D&O liability insurance policy is one way to attract potential board members to a company.
What Protects a Board Member From Claims?
Typically, a board member would first look to any indemnification promised by any association's charter, articles of association or other organizational documents, by-laws or resolutions. From there, board members would look to any D&O insurance procured for the association, whether through a risk purchasing group or directly.
What Does D&O Cover?
D&O insurance provides coverage for defense costs and judgments or settlements from litigation against a director or officer for serving in that role. Once the policy limits of the D&O coverage are exhausted, the entity would be responsible for the remainder of the cost to indemnify an individual director or officer from its assets. If those assets are exhausted, at that point, even with an indemnification provision, the individual director's personal assets are exposed.
Best Practices
The best way to protect yourself is to take action prior to accepting any role that could lead to personal liability.

When you are considering joining a board:
Investigate the entity's corporate governance policies and procedures.
Have an attorney review the corporate by-laws regarding indemnification.
Have an insurance consultant review the entity's D&O policy.
If either the by-laws or insurance are unsatisfactory or nonexistent, you should accept the position contingent upon satisfactory changes or implementation of the indemnification provision, the D&O policy, or both.
Even with appropriate due diligence, there exists the potential for personal liability, and there is a corresponding insurance product to cover that liability. Individual or personal director's liability insurance is a policy type that protects only the individual who purchase sit, as opposed to corporate D&O, which covers all board members, officers, and employees, as well as the entity itself.
How USI Can Help
USI assists in reviewing current D&O coverage and can offer suggested terms and conditions improvements. Our personal risk team benchmarks limits versus comparable associations and advises boards in implementing new risk management strategies.
Our team also helps buyers access risk management services negotiated through the D&O insurer, including helplines that offer free, confidential and consultative risk management services. Further, we explain the claims made nature of the coverage — in other words, who has the right to select defense counsel and settle a claim, and we secure ongoing coverage with leading insurers.
If you are a member of a nonprofit board and would like assistance evaluating your D&O insurance, contact us today.
Sources:
Allianz — D&O Insurance Explained
Forbes — Directors and Officers Insurance Explained, 8/6/21
Trevor Fraser, 11/29/2021, Orlando Sentinel — "Their goal is to bleed owners dry." $34 million victory in Florida HOA lawsuit is rare, experts say
SUBSCRIBE
Get USI insights delivered to your inbox monthly.

Sign Up for Executive Series